The Best Place To Buy Sound Equipment, Lamps, Stages, Dance Floors
Search
Used as part of our podium, we now use tri so selling the quad. This auction is for 3x 4m curves and 6x corners. Overall measurement is 5m outer to outer. See pic. Has the special spigots for angles, however some have slipped inside the truss, see pic. There are scratches and a bend in one strut, see pic.

4 x 500Kg DV Motor with 18m Chain + 2 DV4 Controllers + Cable (Job Lot) = £3,000.00
£3000 +VAT ono Shreyas Decor is a limited company and a SUBSIDIARY of SXS Events (www.sxsevents.co.uk) . The core SXS team no longer have time to look after Shreyas as we are to busy with our production work.
Shreyas Decor is a specialist decor, lighting and drape company which we are looking to sell due to maternity leave.
POA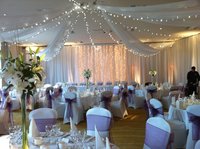 System consists of:
8x 600 Square ceiling grid lights fully dimmable
1x 600 Square ceiling grid light emergency fitting
2x 600 Square Armstrong ceiling tile speakers
1x power pack & control unit
All in excellent condition
A full AV room lighting & Speaker system by Apex lighting (Cooper Lighting)
£800 +VAT ono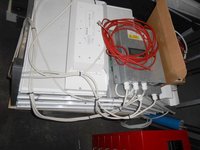 x20 150mm single sheath pulley - £40 each
x2 150mm twin sheath pulley - £85 each
x1 150mm triple sheath pulley - £120 each
x4 150mm quad sheath pulley - £160 each
x3 100mm single sheath pulley - £20 each
x38 Corner Brackets - £25 each
x15 Side Brackets - £25 each

All Pulleys only = £1,600
All Brackets only = £1,200
Job Lot = £2,600
Please not All items have only been used ONCE and are in New condition.
£2600 VAT Free ono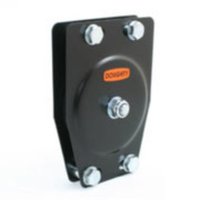 The trigger will normally be used to trip a contactor removing the mains power supply to the music system.
Taken out of a well maintained public house when sold to building developer and was in perfect working order.
Formula sound - Sentry MK2 cut off limiter is designed to monitor sound levels and provide a trigger when a preset sound level is exceeded.
£350 VAT Free each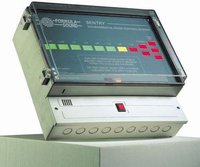 Showing 21 - 33 of 33 items