The Best Place To Buy Sound Equipment, Lamps, Stages, Dance Floors
Search

20m Pleated Ivory Kabuki curtain with a velcro top. Fits to the apex of a 20m wide frame marquee
Used once for a single wedding event. Perfect condition
Manufactured by Covers and Linings in 2oz. Cost £2K
Kabuki / Drop / reveal Curtain designed to add that element of surprise.
£500 +VAT 2no. 10m x 5m wide flat canvas wall drape - WHITE - 50mm pocket at the bottom and ties at the top; hemmed left and right £100.00 each
Used once for car show launch
Available immediately
Manufactured by Hawthorn Theatrical
Great for backdrops, painting a scene; theatre backdrop (e.g. see image)
All have ties at top
50mm pocket at bottom for weight bar
Fabric is FR 5.2m width (so NO SEAMS down the canvas); 330 gm/m2 hemmed to 5m widths
£100 +VAT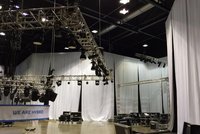 £300 VAT Free ono Each cloth is approximately 8m wide, 6m drop, bagged, with descriptive tag on the bag and cloth.

All cloths in generally good condition.. Full catalogue available on CD, please contact SSE Sales for further details.

We are currently seeking offers in the region of £18,000
94 assorted theatre back drops, each with inventory of photograph, description and weight.
£18000 +VAT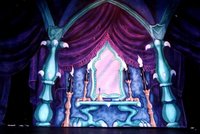 Showing 1 - 12 of 12 items