The Best Place To Buy Sound Equipment, Lamps, Stages, Dance Floors
---

---
Sound craft Spirit 8(8GPR) sound mixer with - Yamaha SPX2000 Professional multi-effect processor - BSS DPR-504 4 channel noise gate - BSS DPR - 404 4 channel compressor - 2 x BSS FCS966 constant Q graphic Equaliser - Comes with 4 x Blackline F15 and 2 x ICS300 400w speakers. 2 x Blackline S218 stage base speakers, 2 x Martin WS2A base speakers, 6 x EM76 speakers, 2 x EM26 Speakers, Effects Lights - 9 x Martin MX-4 - 4 x Mac250 - 3 x Martin Wizzard - 3 x Power Flower
Click on this link to see the full listing and contact details
Amp Rack includes - BSS Soundweb 9016 video/Audio matrix Switcher - BSS 9088ii Network signal processor - 8 QSC professional AMP includes 4 x CX702(2 ch), 1 x CX404(4ch), 2 x CX902(2ch), 1 x CX1102(2ch)
£7000 including VAT ono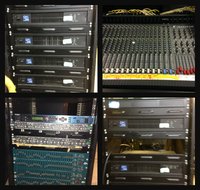 £5500 +VAT ono The M7CL series is a digital live-sound console that carries on the digital evolution from the acclaimed PM1DV2 and PM5D consoles.

It includes an impressive array of advanced concepts such as the "Centralogic™" control interface that makes it as easy and intuitive to use as an analog console.
Yamaha's well established M7 complete with Meter bridge, quality case and PSU.
£10000 +VAT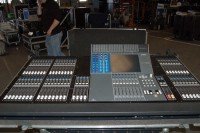 Features:
16 mono mic/line input channels plus 4 stereo input channels, expandable up to 32 channels in two layers
16 mix buses, 8 matrix buses, plus stereo and mono buses with LCR mode
Top-performance analogue mic/line preamplifiers
Compact and light enough for one person to move and set up easily
A new lightweight, compact digital mixer with advanced features and outstanding sound quality.
£4000 +VAT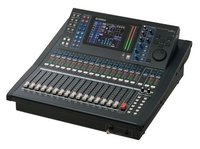 Showing 1 - 8 of 8 items