The Best Place To Buy Sound Equipment, Lamps, Stages, Dance Floors
---

---
Showing 1 - 3 of 3 items
This is 100% ready to use. This package will be good for stages outdoor or indoor, covering a crowd of up to approx. 6000 people. The package comprises in total:
22 x Nexo GeoT 4805
6 x Nexo GeoT 2815
Click here for more info and contact details.....
This is a complete GeoT and CD18 package including all rigging for 2 hangs and also including all amplification, processing, racks, distros, flightcases and cables.
£118610 +VAT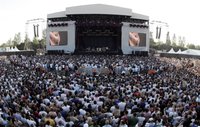 £11000 +VAT ono Showing 1 - 3 of 3 items