The Best Place To Buy Sound Equipment, Lamps, Stages, Dance Floors
---
---
Showing 1 - 2 of 2 items
They are Red Green Blue colourmixing giving you thousands of different options but they also have a standalone mode allowing you to choose from 50 different colours and 20 different chases for party time.
The outer casing is a polished chrome and has been kept in excellent corporate condition.
All of the units have had brand new batteries within the last 9months after 8 years of service. Charging happens through the flightcase.
Click on this link to see the full listing and contact details
We have for sale 3 sets of LED battery Wireless Uplighters. These are Global Design Solutions originals but the the brighter Mark2 version, they are more commonly known as 'GDS Liteware'.
£1000 +VAT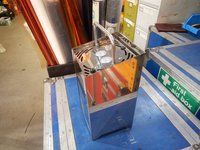 ---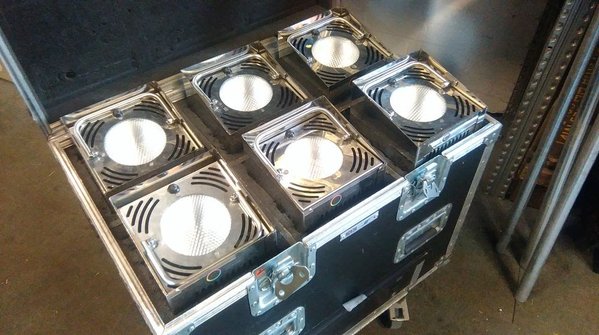 Product features and specifications
• Full RGB with 16-bit dimming curve
• W-DMX (standard), SHoW DMX and Lumen Radio (optional)
• Standard 25 hour runtime from fully charged battery (charging cycle 6-8 hours)
Click for more information and contact information
We have a case of 6 GDS uplighters in good condition, now surplus to requirements
£1100 +VAT
Showing 1 - 2 of 2 items