The Best Place To Buy Sound Equipment, Lamps, Stages, Dance Floors
---

---
Showing 1 - 6 of 6 items
Surplus to requirements due to D Live upgrade in excellent condition (used twice) with wheeled flightcase and power lead. GLD-112 is a larger version of the popular GLD-80 mixer, with an extra bank of 8 control strips, increasing the channel count to 28 fader strips in 4 layers.
£3400 ono including VAT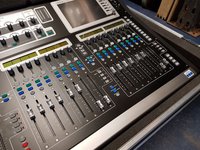 Install DJ mixer with 6 phono/ line inputs for Turntables, CD players or anything a line level.
£650 +VAT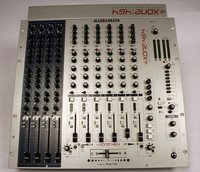 Allen & Heath PA Mixing Desk in flight case.
£350 VAT Free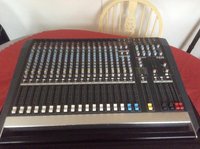 The Xone: 62 revolutionized club sound systems when it was launched, and quickly established itself as the mixer of choice for many of the world's greatest DJ's and clubs.

The universal favourite is renowned for its superb audio quality, phenomenal VCF filters and creative 4- -band EQ.
Professional 6- -channel DJ mixer
£450 +VAT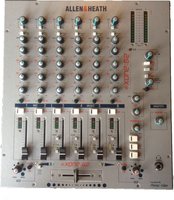 During that time it provided fault free, rich and rewarding sound. (so much so the locals complained) Hence the reason for the sale.
The package will give you a PA for a medium sized venue (240 sq M - 500 people) Ideal for any type of band from rock, folk or spoken word.
The package comprises of:- 24 Channel mixing desk, 5k Turbosoud Power amp and Turbo Sound loudspeakers, Controllers - 2x Graphic equalisers, Compressor, reverb, Mikes, Stands, Cables, etc, etc
Click for full listing and contact details
This sound system was installed in my up market London venue for just 6 months. It was professionally installed and set up by HD Pro Audio at a cost of £13, 133.86. Receipt attached.
£6500 VAT Free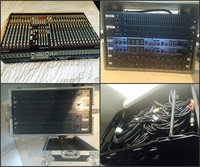 Showing 1 - 6 of 6 items