The Best Place To Buy Sound Equipment, Lamps, Stages, Dance Floors
---
---
Showing 1 - 5 of 5 items

All movers work perfectly, with all gobo and colour wheels, prism, gobo rotation etc working.
2 of the heads show LEER Error, but have been checked by a Martin Engineer and this is not a problem that will effect the working of the units.
Come in 2 twin flight cases.
4 x Mac 250 Profiles with 4 x Omega Clamps, 8 x Hook Clamps, 4 x 16a to IEC and 4 Safety Chains
I have owned these from new for around 8/9 years.
Serviced and cleaned several times a year.
The lamps in these are all low hours but i will also supply a brand new unopened lamp in its box with every fixture.
Also supplied with 2 x omega clamps and safety bond.
Click here for more info and contact details......
These Martin Mac 500's are in superb condition. Working 100%. I have 10 of these for sale.
£325 +VAT ono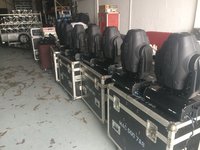 Complete with the remote interface and 16 amp plug.
I have had this for 5 years ish, and it has been fantastic. Serviced and cleaned regularly.
Fully working and PAT tested but i would advise you get the item re tested yourself.
No guarantees with this but you can come and test it before paying.
I have let it run whilst i took the photos so you can see it in operation.
Click on this link to see the full listing and contact details
Martin Magnum Hazer. c/w remote.
6 x Martin Mac 500
4 x Martin Mac 600
To be sold in pairs with genuine Martin flight case.
These units have been recently serviced and tested. All in good working condition and come complete with used lamp.
£575 + VAT per pair including flight case or £2500 + VAT for all 10 lights and 5 flight cases
Click on this link to see the full listing and contact details
Martin Moving Lights
£575 +VAT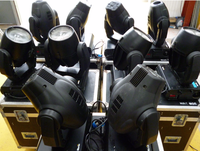 £400 ono including VAT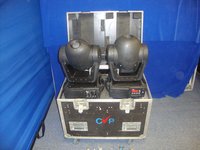 Showing 1 - 5 of 5 items