The Best Place To Buy Sound Equipment, Lamps, Stages, Dance Floors
Search
Showing 1 - 6 of 6 items
---
Price: £3000 ono including VAT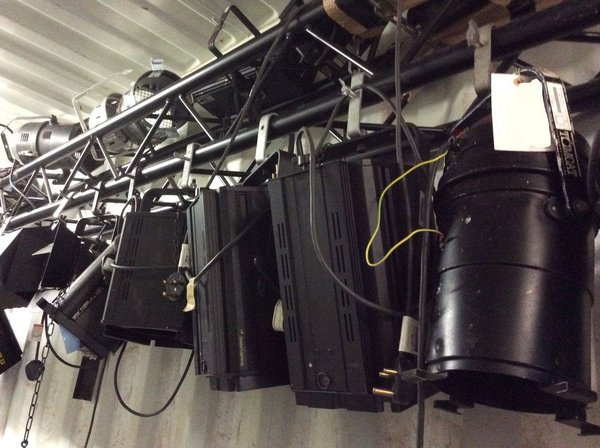 All items previously used. Dusty and scratched.
53x stage lanterns, mixture of Profiles, Fresnels, Floods, Par Cans etc., mostly black, as listed below and shown in pictures. All have hook clamps and leads with 15 Amp plugs. (Some have tungsten halogen lamps but uncertain of how many.) Ages vary.
£3000 ono including VAT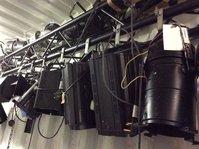 The Encore FR50Z lighting fixture is equipped with a 6-inch Fresnel lens and powered by a 50W LED engine. It produces a white wide, soft-edged beam for stage and theatre use at 3000K. It comes with barn doors to adjust the beam dispersion and a manual know to change the beam angle from 8 to 50 degrees.
£180 +VAT ono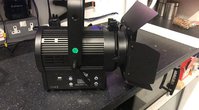 Fully 100% working condition.
Extremely bright followspot.
I bought this to use on a run of outdoor festivals where the follow spot tower was 45/50m from the stage.
This has a douser, iris, focus and zoom control and a fully removable colour cartridge.
The stand is not included in this price but i can source one if needed.
And test, inspection, viewing is welcome and encouraged.
PSL HMI-MSR1200 Followspot.
£295 ono VAT Free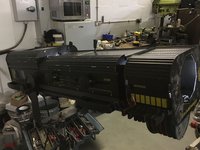 Spot with Side yoke mounted Dimmer for ease of operation
Brand new Iris – side operated
Brand new Spigot
Brand New light weight Stand with superior Quality Stand Stop Mounting
Stand has nice wide footprint for stability and ideal height
1x colour Frame
Fully refurbished follow spot with all the accessories!
£275 +VAT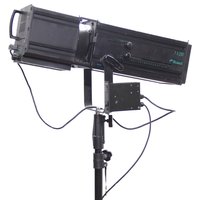 Showing 1 - 6 of 6 items