The Best Place To Buy Sound Equipment, Lamps, Stages, Dance Floors
---

---
Showing 1 - 3 of 3 items
This is 100% ready to use. This package will be good for stages outdoor or indoor, covering a crowd of up to approx. 6000 people. The package comprises in total:
22 x Nexo GeoT 4805
6 x Nexo GeoT 2815
Click here for more info and contact details.....
This is a complete GeoT and CD18 package including all rigging for 2 hangs and also including all amplification, processing, racks, distros, flightcases and cables.
£118610 +VAT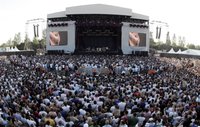 The PS15 loudspeaker can be safely driven with over 1000 Watts of amplifier power
The PS15 loudspeaker must be used with a Nexo Controller (TD MKII analogue or NX241 digital). Use without a properly connected controller will result in poor sound quality and may damage the components
2 x PS15 Speakers and the TD MKII Controller
2 x NEXO PS15 Full range passive speakers with NEXO TD MKII controller
£1000 +VAT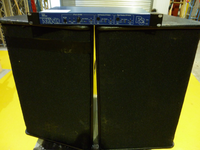 Everything is included to get you up and running including processors with the amps, cable, stands and bags and cases for everything.
You can either use the equipment to make up one large system, or there is enough equipment to make three smaller systems. I would prefer to sell this system as a whole but would consider splitting sensible items.
Equipment included:
6x Nexo PS10 including 4 padded bags
2x Nexo LS600 including padded bags
3x QSC1250 Amplifier including flightcase
3x TD10 Speaker controller
4x K and M Speaker stand including bags
Click here for more info and contact details......
Click here for more items from this seller
This Nexo PA system works well as a small speech reinforcement system, up to a large music system for marquees and events.
£11000 +VAT ono Showing 1 - 3 of 3 items