The Best Place To Buy Sound Equipment, Lamps, Stages, Dance Floors
---

---
Showing 1 - 7 of 7 items
---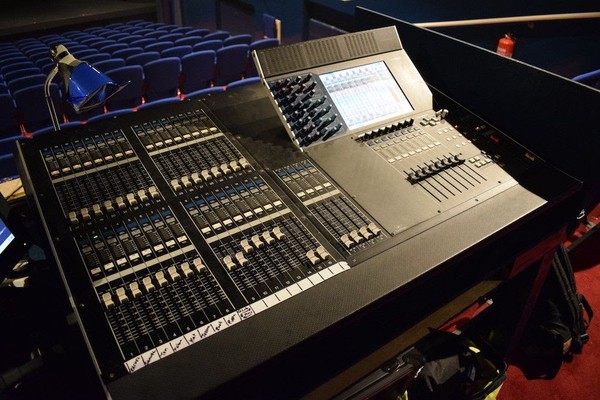 The M7 a very solid console design - 32 mono input channels, 8 stereo input channels, 16 mix buses + ST + C busses, 8 matrices, 8 DCAs, plus the usual digital effects rack inbuilt, EQ and compression on every channel etc.
We've owned this console since new in 2008, and it's performed well on many productions since. As it's lived in our sound box with occasional trips into the auditorium this console has never been toured or otherwise hired out, and so is in very good condition - only very minor scratches etc. associated with a working console, all fader caps etc. present, touchscreen in excellent condition. Many of the fader boards have been renewed in the years since purchase, so all faders still in full working order with no sticky ones.
Click on this link to see the full listing and contact details
Selling our Yamaha M7CL-32 console with accessories - PW800W external PSU, PSU link cable, console dustcover, and MY8-ADDA96 analogue expansion card.
£3300 +VAT ono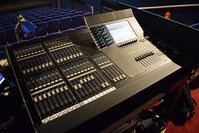 Sound craft Spirit 8(8GPR) sound mixer with - Yamaha SPX2000 Professional multi-effect processor - BSS DPR-504 4 channel noise gate - BSS DPR - 404 4 channel compressor - 2 x BSS FCS966 constant Q graphic Equaliser - Comes with 4 x Blackline F15 and 2 x ICS300 400w speakers. 2 x Blackline S218 stage base speakers, 2 x Martin WS2A base speakers, 6 x EM76 speakers, 2 x EM26 Speakers, Effects Lights - 9 x Martin MX-4 - 4 x Mac250 - 3 x Martin Wizzard - 3 x Power Flower
Click on this link to see the full listing and contact details
Amp Rack includes - BSS Soundweb 9016 video/Audio matrix Switcher - BSS 9088ii Network signal processor - 8 QSC professional AMP includes 4 x CX702(2 ch), 1 x CX404(4ch), 2 x CX902(2ch), 1 x CX1102(2ch)
£7000 ono including VAT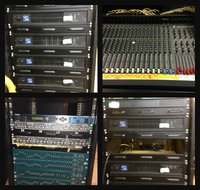 This is a renowned desk in the industry and is bullet proof and very simple to use. It has a small footprint yet will cope with the biggest of shows and events.
Equipment included:
Yamaha LS9 32
Flightcase
Cover
13a - IEC cable
Desk lamp
Click here for more items from this seller
We are no longer hiring out equipment as we are too busy with production work. We are therefore selling a lot of our sound equipment including this Yamaha LS9 32 channel mixing desk.
£5500 +VAT ono The M7CL series is a digital live-sound console that carries on the digital evolution from the acclaimed PM1DV2 and PM5D consoles.

It includes an impressive array of advanced concepts such as the "Centralogic™" control interface that makes it as easy and intuitive to use as an analog console.
Yamaha's well established M7 complete with Meter bridge, quality case and PSU.
£10000 +VAT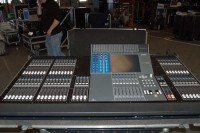 Specification:
A new lightweight, compact digital mixer with advanced features and outstanding sound quality.
Features:
16 mono mic/line input channels plus 4 stereo input channels, expandable up to 32 channels in two layers
16 mix buses, 8 matrix buses, plus stereo and mono buses with LCR mode
Top-performance analogue mic/line preamplifiers
Compact and light enough for one person to move and set up easily
Click here for more info and contact details......
£4000 +VAT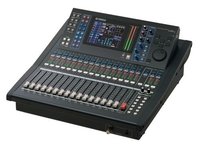 Showing 1 - 7 of 7 items