The Best Place To Buy Sound Equipment, Lamps, Stages, Dance Floors
---
https://www.essentialsupplies.co.uk
---
Showing 1 - 7 of 7 items
Used white uplighters from essential supplies.
£22 ono VAT Free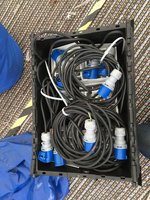 Purchased from Essential Supplies and used for dimming Uplighters.
Good used condition, fully working order,
they were in the vicinity of some spray painting so do have some fine paint spray on them (see photos).
Click here for more info and contact details......
2 x 900w Lighting Dimmer wired 16A in & out,
£50 including VAT
The stands are galvanised steel purchased from essential supplies and the rest I constructed myself. The approx cost per unit new is £40. I have attached a photo of essential supplies versions of my outlets that sell for between £46-53 and they are not IP rated for external use.
Click on this link to see the full listing and contact details
These are ip rated socket outlets. There are a mix of singles and doubles, with the majority being single sockets. Most have 16a in and out connection to allow daisy chaining together. Some are 32A in and out. I can provide an exact number and description if required. Would prefer to sell as bulk with a few spares from damaged or broken.
£25 +VAT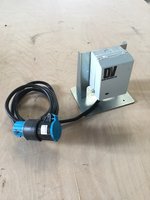 16 amp 1.5 mm black cable
£200 +VAT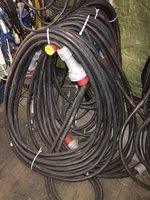 £420 +VAT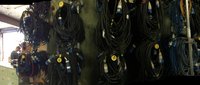 Showing 1 - 7 of 7 items